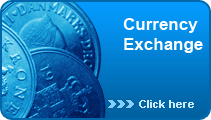 Telephone
UK +44 7731 541 279
when available
Libya +218 91 322 2685
when available


E-mail
info@almontaser.com


Skype
almontaser.office
when Available
De vittori of Switzerland:
The Head office of this firm in Lugano – Switzerland, their specialization is the consultancy in Finance, Accounting, Auditing and Tax Process through many branches all over the world and long experience for ages.

Al khazen Soft:
The Head office of this firm is in Damascus – Syria, which has many branches
in Arab world.

The firm expertise is in the comprehensive soft solutions, technical
support, and IT, which got it through its long proficiency since 1986.




Audit Training And Advisory:
ATA is a firm of financial experts in Tunis supplies a various range of business services including Accountancy, Advisory, Audit and Tax and Legal services.

The Head office of this Network in Nederland , it is a global network of quality driven tax professionals, specialized in international corporate taxation, who are working in smaller tax practices and who are independent from audit practices. international members have jointed this network come from all over the world ( more than 40 members ), we are Libya/Tunisia member.